We all know that childhood obesity affects over 30,000 children in Australia and we need to do something to get our kids moving. Riding to school is just one simple way of getting our kids to move, but did you know there are other massive academic benefits in riding to school?..
I'm sure you know the health benefits from riding and being active, but you may not know that kids who ride to school may actually have better concentration in class. A bike ride is a great way to start and end the school day.
Studies have shown students who rode or walked to school arrived alert, calm, and mentally awake ready to learn. Just like us adults, young people get stressed and have all kinds of issues to deal with. Riding to school is a great stress release and it allows a physical activity to vent emotions.
Riding can also help kids sleep better at night, which also has direct benefits to their health, mental wellness, and ability to learn. In fact the Active Living Research Group has done extensive studies on the effects of activity on children in school (www.activelivingresearch.org)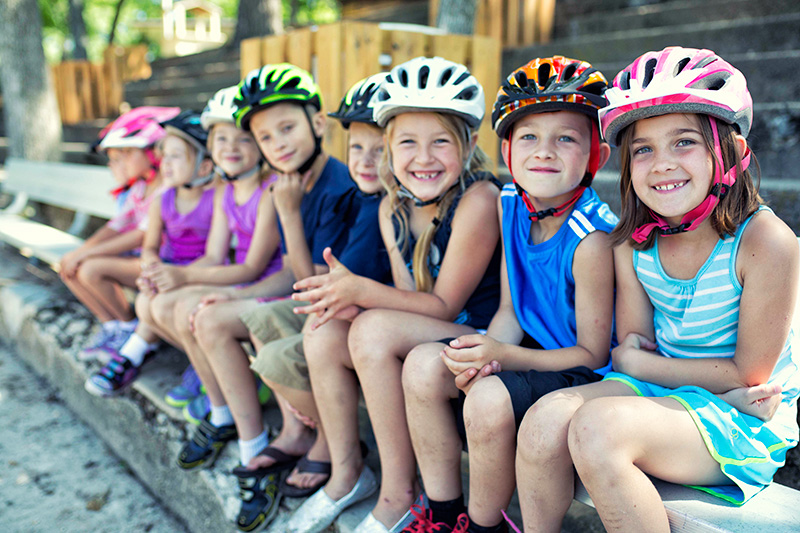 Riding to school can also help your child's teacher teach better as the kids may be more relaxed and ready to learn. There has also been growing research showing the direct impact of physical activity on academic performance. Kids who engaged in aerobic activities saw an increase in attention and memory retention, as well as mood and social engagement. Brain scans done at the University of Illinois show a dramatic increase in brain activity after 20 mins of exercise compared to 20 mins of sitting quietly. Research also shows an increase in neural brain activity in children who participated in an after school activity program compared to those kids who didn't. Research also suggests there is a decrease in neural brain activity when kids stop being active over time.
There are also the more practical and readily realised benefits to biking to school. In many cases, a bike trip is just as fast as driving the car in traffic and fighting the drop-off zone and/or parking lot crunch. Biking is also a way to get your kids outside to explore, and if you join them, you get your exercise, too, as well as some time to talk that isn't interfered with by a TV, video game, or mobile phone.
Gear they need
Get kids happy and keep them wanting to ride by ensuring they have an appropriate bike. It needs to fit them and not be too big, too small, or too heavy.
Protect their heads with a well fitting helmet. It's the Law!
A bike lock is necessary and bike lights not essential but certainly a good idea especially if they are travelling early mornings or dusk.
All bikes in Australia must have a bell
Safety and security
Safety is an issue that all parents worry about. Accept that you can't control everything and take control of the most important safety items you do control: gear, riding ability, and route. Take your child on the weekend and teach them where to safely cross and the safest way to ride.
Children 12 and under are allowed to ride on the footpath. People of all ages are also allowed to ride on the footpath if it is the safest option.
Again, make sure your child's bike fits and works properly. A helmet works when it is fitted and worn correctly, so take the time to teach your child how to put it on and wear it right; the helmet shouldn't be flopping off to the side or tilting too forward or back (or be on backwards!).
Practice bike skills after school or on weekends to get their abilities and confidence up. Then teach the road rules and scout the most practical and safe route before riding to and from school.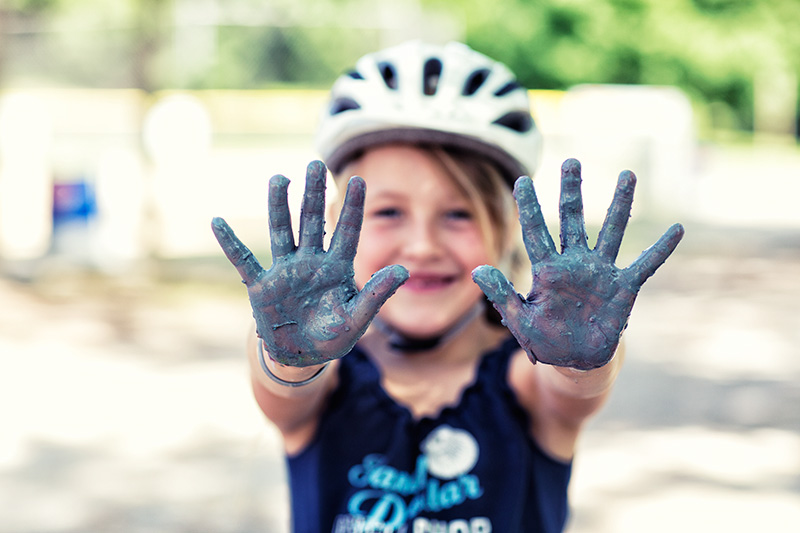 What age should your child be before they can be trusted to understand the road rules enough to ride to school? As a parent you will need to be the judge as to whether or not they are street smart.
Kids need not ride alone, but that doesn't mean you have to always go with them. You could organise a group of parents and a schedule of who would ride with the children each day. At designated spots, the children would meet the group and join them on their journey to school. Kind of like car pooling!
Your bike needs to be locked up. Make sure you have a good lock your child can use. Consider whether a key lock or a combination lock is best for your child - are they more likely to forget the code or lose the key?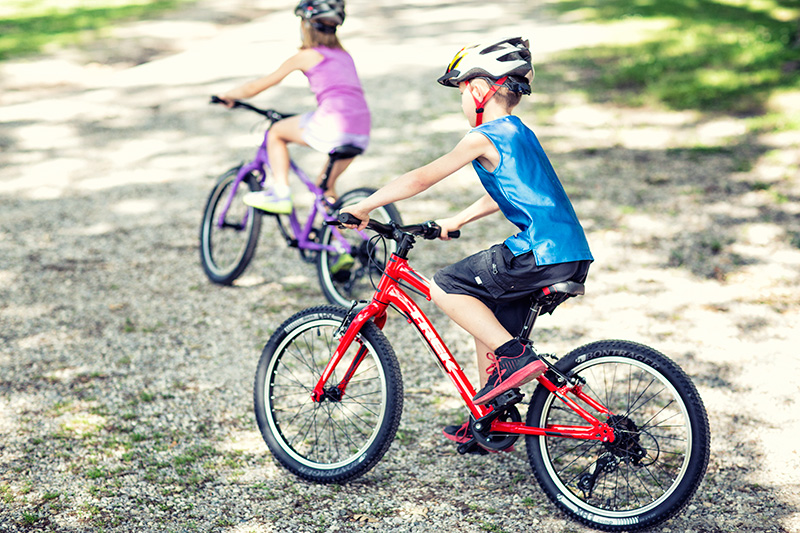 Make your child and the bike as visible as possible by adding front and rear lights. Older kids may not be too keen on high-vis vests, but there's usually no problem with lights - just remind them to turn them off and on.
Another concern is kids having to deal with large, heavy school backpacks that can be difficult to ride and manuever with. First, take it as an opportunity to be tactical and selective about what your child carries in order to reduce weight. Next, if you ride alongside your child, carry it for them.
Okay parents and kids, it's time to put 'Pokemon Go' aside and and go riding to school.