Introducing to you the 2018 Trek Powerfly 5. New to Turramurra Cyclery, electronic bikes have hit the floor and have been named the future for limitless reasons. Not only will this neat bike get you from A to B, it will provide endless possibilities. The perfect commuter bike during the week, and the key to adventurous weekends on the dirt. Whether you are looking for an efficient, cost saving way to get yourself to work or to get out with some friends and hit the trails for some fun, Trek's Powerfly 5 has you covered.

Why Buy an E-Bike?
Have you been wanting to explore more yet have been held back by perhaps your fitness level or the thought of facing a seemingly impossible hill to conquer? Or maybe you want to be able to keep up with your gung-ho friends whilst out riding, or arrive to work without having broken a sweat. Electronic bikes have been designed and developed to satisfy these needs in one clean looking design.
"Electric-assist mountain bikes amplify your pedaling power while amplifying the amount of fun you'll have on the trail.
Go farther, go faster, and go more places on an e-MTB.
These are the e-bikes that let you enjoy more of everything that makes mountain biking great." (Trek Bikes)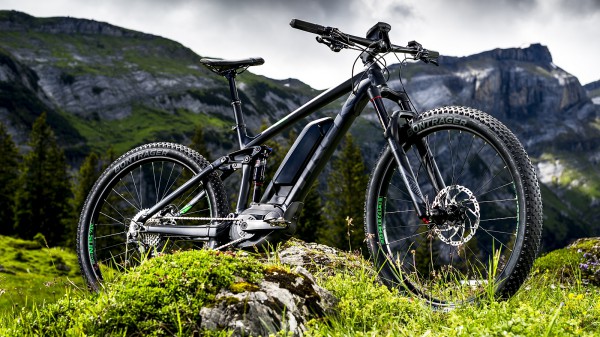 The Benefits
The benefits of this very capable electronic bike include its flexibility as an on and off road bike, its ability to haul heavy loads and of course the freedom to climb longer, adventure a bit farther and get to your destination a bit faster.
Some of the 2018 Trek Powerfly 5 features include;
- Powerful central-mount Bosch motor, for speeds up to 25km/h in Australia
- Alpha Platinum Aluminium frame with additional Motor Armor Protection
- A long-life battery secured within the downtube, easily removable for charging
If I haven't already caught your attention have I mentioned how good you will feel knowing you are playing your part in contributing to a clean world. Yes that's right! Ditch the car, train or bus and why not take the emission free, convenient and fun ride to work. Avoid parking fees and fill-ups with an e-bike and possibly even arrive at your destination faster!
With such endless possibilities for adventure and fun, who wouldn't want to give an e-bike a go.
Drop in and give the e-bike a test ride and let it speak for itself.