Your local Bike Shop

Family Owned

Family Run

Selling fun since 1982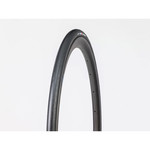 Your Local Bike Shop

Family Owned

Family Run

Selling Fun for 25 Years

Personalised Service

Unbeatable Prices
Bontrager Tyre R3 Hard-Case Lite Road Black 700 x 28C
A lightly-treaded road tyre with proprietary TR-Speed compound and improved Hard-Case Lite puncture protection for unmatched speed, confidence and durability.
Lighter, faster and longer-lasting
The all-new R3 Hard-Case Lite road tyre rolls faster, with added traction and a longer-lasting tread. The proprietary TR-Speed compound and updated Hard-Case Lite puncture protection increase both speed and durability while the lightly treaded design adds traction. With R3 you get a faster road racing tyre that delivers added confidence through every corner.
Product details
Designed for speed, traction and durability while racing and road riding
Proprietary TR-Speed compound provides confident, fast-rolling performance
Hard-Case Lite with improved Nylon105 beaker belt provides lightweight puncture protection, great ride feel and extra durability
Fast-rolling, lightly-treaded design adds traction and confidence
Low rolling resistance and excellent cornering grip
Tread styling gets more aggressive as size increases to suit intended use better
Faster, Longer-Lasting, and Fewer Flats
The all-new R3 is one tyre that can do it all. Fast enough for race day, yet durable enough for every day, the R3 is your go-to road tyre for great ride feel and lasting performance. Rethinking our research and design has resulted in new proprietary compounds and technologies for a do-it-all road tyre that rolls faster, lasts longer and protects better against flats.
Race day and everyday
Leading speed, confidence and durability make the R3 Hard-Case Light Road Tyre perfectly suitable for race day or everyday.
Faster rolling
Bontrager's proprietary TR Speed Compound rolls faster. We went back to the drawing board and totally reworked our rubber compound to deliver a tyre that is faster in the lab and faster on the road.
More miles
The updated tread design, casing construction and all-new TR-Speed Compound deliver the perfect blend of speed, traction and tread life. Detailed testing shows significant improvement in wear rate so you can get that new tyre feel for longer – lots longer.
Fewer punctures
The improved Hard-Case Lite Puncture Protection adds in a Nylon105 breaker belt that offers increased protection against flats while maintaining a supple, smooth-rolling ride feel.
Added traction
The R3's lightly treaded casing adds traction and cornering confidence. As the tyre size increases the traction becomes more pronounced, perfect for aligning tyre size with intended use.